Last night, David Ziser kicked off his 58-city tour in Jacksonville to a packed house. I met up at the workshop with some other photographers I know and we basically took over an entire row. After the workshop we met up with Mr. Ziser for a quick photo: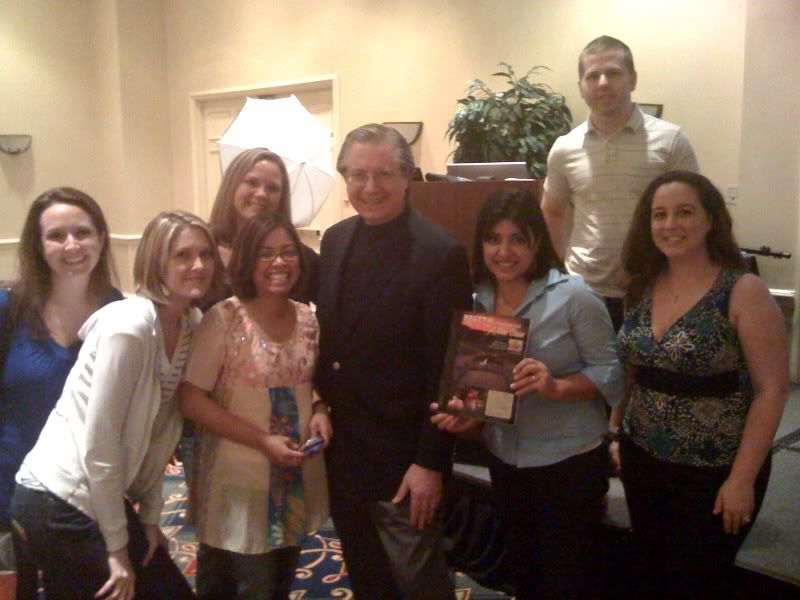 Photo by Matt Tundermann, who insists on getting credit for the image… lol)
The workshop was very informative and primarily focused on Mr. Ziser's use of light to create dramatic images. He showed us what kind of lighting he used, how he positioned it, and how he adjusted for different effects. He also went through Lightroom (my favorite editing tool) and showed how you can make adjustments that will enhance the image.
It was A LOT of information packed into one workshop. The great thing is that it started in the evening, so pretty much anyone could attend. The bad part was that everyone was so tired by the end of the night!
If anyone has a chance to go to the workshop, I highly recommend it. You can get a $20 discount by using the Camera Dojo promo code: ZKGDWC09. Only $59 for the workshop, and you won't believe some of the things he's giving away in addition to all the valuable information!
To register, visit the Digital Wake Up Call Tour website and find the city nearest you!